30 September 2022 | Jonathan Bitter
What the Heck is Hock? It's a live wire!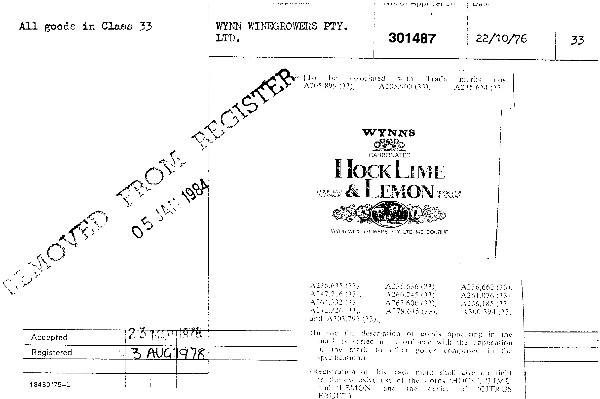 Many moons ago, this humble scribe accepted an invitation to an evening at the Trailer Boat Club while spending time in our northern capital. It was the quintessential Darwin experience. A balmy evening on the shores of Fannie Bay with a tropical sunset framed by palm trees under which Barra and Buff sizzled on the BBQ. As a new arrival from 'down south,' it was the perfect setting to make the first of many faux pas. The beer was flowing freely but thinking it was the ideal time and place, this greenhorn ambled up to the bar and ordered a Hock, Lime & Lemon. The reply was derisive and to the point, 'What the f*ck is Hock?!'
If you are asking the same question, strap yourself in! Historically 'Hock' was a British term for German white wine derived from the town of Hochheim am Main in the Rheingau wine region, three miles from the confluence of the Main and Rhine rivers. A notable centre of the wine trade, even Queen Victoria visited the town and its vineyards during the 1850 vintage. In its earliest incarnation, 'Hock' referred to Riesling from the Rhine region and conveyed significant prestige before becoming a generic term for any German white. In the twentieth century, it came to be a name on the label of various non-descript white wines in a similar way to 'Claret' for reds.
While the origins of the cocktail are a little sketchy, all indications are that Hock, Lime & Lemon was an Australian creation to suit our climate. 'For a satisfying summer drink, half fill a pint glass with Hock and add ice with a shot of Bickford's or Johnston's lime cordial – made from real lime juice – and fill it to the brim with lemonade which tastes a bit like real lemons. Use good Riesling, real lime juice, fresh rainwater ice and Woodroofe lemonade.' The Woodroofe reference suggests a South Australian recipe.
So what's all this got to do with Langmeil Winery? Well, Hock, Lime and Lemon is a favourite thirst quencher of our Sales & Marketing Director and co-proprietor, James Lindner. Always one to suffer for his beliefs, many's the time James has pushed through his beer-swilling mates at the Tanunda Club to order one, fully prepared for the ensuing barbs of 'do you need an umbrella in that?' or 'where's the cherry?'. Impervious to their taunts, James would challenge them to taste it. What would happen next? Hock, Lime and Lemons all round on the next trip to the bar, with his at their expense!
In solidarity with James, his brother and Langmeil Winery Director of Winemaking Paul Lindner set about creating a wine encapsulating the cocktail's attributes but made from 100% Barossa Riesling. To achieve this, Paul picks the grapes relatively early when they are just starting to develop flavour, allowing him to harvest them at low Baumés while retaining their natural acidity. The must ferments slowly at low temperature to capture the lovely fruit characters. He then halts fermentation short of dry to ensure a little of the grapes' delicious natural sugars remain while trapping a touch of the process's dissolved CO2.
The result is a real 'Live Wire'. Delivering a lovely hit of sweet lemon and lime fruit on the tip of the tongue, then a slight spritz in a 'frizzante' style that refreshes the palate before finishing with a beautiful clean acidity that leaves your mouth wanting more. A delicious summertime palate freshener or the perfect accompaniment to spicy foods, such as green Thai curry, spicy ribs and chicken wings, or salt and pepper squid.
Comments
Commenting has been turned off.