1 September 2022 | Jonathan Bitter
Terrior | Reading the lay of the land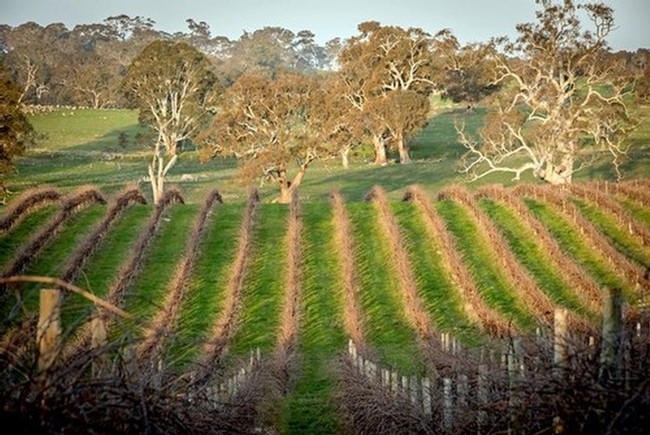 Eden Valley Vineyard
Geographers have studied wine since the early Greek and Roman times when viticulturists realised that the same grape grown in different geographic regions or experiencing varied climatic conditions produced a wine with different aromas and flavours. Though wine has come a long way since the time of Bacchus and Dionysus, the fundamentals remain the same; it's always about climate and soil and, most importantly, the ability to read and interpret them.
As with all challenges in life, keen observation of subtle nuances can mean the difference between good and great.
The 1,169 square kilometre Barossa GI zone hosts a multitude of geographic variations, and a skilled winemaker must develop the ability to interpret and understand them. Of these, an essential yet lesser-known nuance is the concept of diurnal temperature variation, more descriptively referred to as diurnal shift or swing. The diurnal range is the difference between day and night temperatures in the vineyard, the gap between the highest and lowest temperature. It can have significant implications for wine quality, structure and balance and is one of the reasons why vineyards in warm climates may still produce fresh, aromatic wines.
Significant diurnal shifts often occur in regions of higher elevation, locally exemplified by the Eden Valley GI. Up to 400 metres above the lowest point on the Barossa Valley floor, temperatures can be 4°C cooler during the day but as much as 8°C lower on a clear night. So, what does this mean from a winemaking perspective? (Warning, here comes the science bit - concentrate!) Via photosynthesis, daytime heat fosters sugar development in grapes which can underwrite opulent fruit-driven characters. Cool nights help a vine recover, resulting in the berries retaining acidity, preserving aromas and freshness. It's no coincidence that the Pure Eden Shiraz, Wattle Brae Riesling and High Road Chardonnay, all hailing from our Eden Valley vineyard, regularly capture the attention of respected critics. Joe Czerwinski of Robert Parker Wine Advocate awarded the 2018 Pure Eden Shiraz 96 points calling it 'a knockout' and 'a terrific example of Eden Valley Shiraz'.
Comments
Commenting has been turned off.