Langmeil Village History
Once a derelict winery built amongst an abandoned village of a bygone era, Langmeil Winery today is a revived and captivating pocket of Barossa's cultural history.
One of the first settlements in the vicinity of what is today known as Tanunda was the village of Langmeil. German migrant, Christian Auricht, founded the site in 1841, where he established a trading village on the banks of the Para River in 1842, naming it Langmeil.
It was here in 1843 that Christian planted a 3.5-acre shiraz vineyard that is believed to be the oldest surviving shiraz vineyard in the world. The vines were brought from a far away land but remain at home here and will continue to do so for another 173 years to come.
It was a book of the Auricht family history, Persecution to Freedom, which triggered Richard's idea to call the vines 'Freedom'. He thought of Christian who was persecuted in his homeland and decided to bring his family to Australia - and to freedom – where he set his roots firmly in the Barossa soil and called it home for his family for generations to come.
Today the site is a captivating pocket of Australia's pioneer settlement and vinous history now owned by the Lindner family, whose own mark on the Barossa landscape spans six-generations of regional farming, food, community and wine.
We look forward to your visit.
The Stables are now Cellar door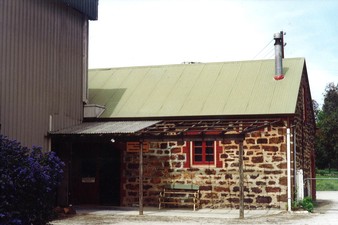 Before and after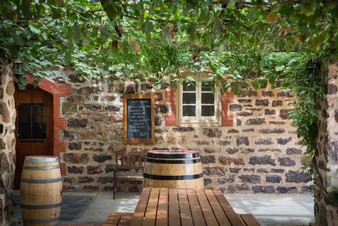 The Blacksmith Shop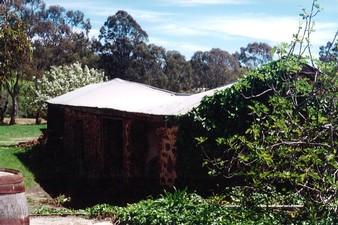 Before and after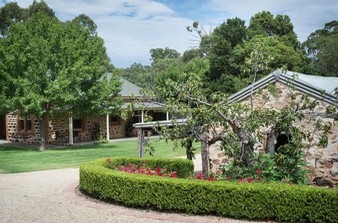 The Crossing Cottage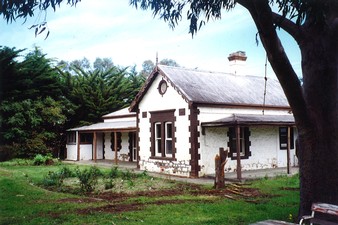 Before and after