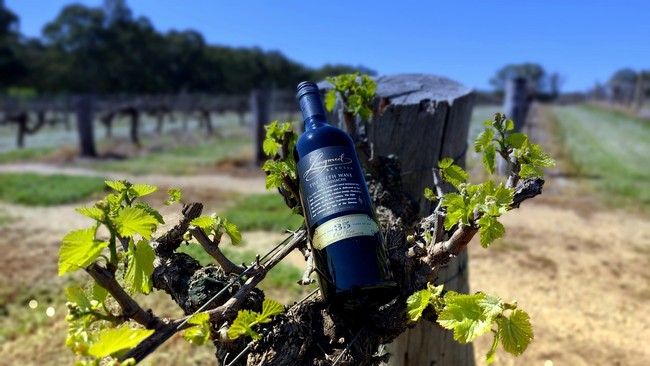 The 2015 The Fifth Wave Grenache and Vine


Hello
The third Friday of every September marks International Grenache Day— an annual global awareness event created by the Grenache Association in 2010 to spread the gospel of this widely sown and yet often unknown grape variety.
Once known as the Red of Aragon (Tinto Aragonés), Grenache's origins can be traced to this region of northern Spain, where it is known as Garnacha. Though often overlooked in the world of wine, from unassuming beginnings, the variety has spread to six of the seven continents and underpins some of the world's most famous wines and regions. Unknowingly to many, Grenache is often enjoyed in the guise of Châteauneuf-du-Pape, Côtes-du-Rhône or indeed most Southern Rhône wines (and many rosés from Provence) in France, Priorat wines from Spain, and Santa Barbara, Paso Robles and Washington State wines in the United States. After a workhorse history of bulk blends and fortified wines in Australia, it has been enjoyed in Grenache, Shiraz, and Mataro (GSM) blends and, more recently, gaining recognition as a standalone and fantastic food pairing wine. Of course, we've nurtured its potential here at Langmeil for more than 25 years in various forms, ranging from our Three Gardens GSM blend to our single variety Rough Diamond and Old Vine Garden Fifth Wave. Click HERE to view.
The idiom "every dog has its day" is a reminder that no matter how humble your beginnings are, you have the potential to achieve great things, and this coming Friday, the 15th, is Grenache's day! It is an excellent opportunity to explore this unique grape, appreciate its history and enjoy some exceptional wines. Click here to peruse a selection of Langmeil's 'Best-of-Breeds'!
Woof!
Jonathan Bitter
Cellar Door Manager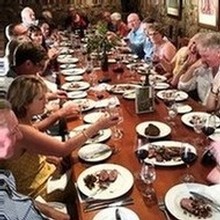 The Langmeil Long Table Lunch series
is on!
Next month we have two Long Table Lunches for the launch of our 2021 Old Vine Garden Wines. Yes, The Freedom, Pure Eden, Orphan Bank, Jackamans and Fifth Wave will be served including the Wattle Brae, matched to a superb degustation prepared by the award winning team at Vintners Bar and Grill.
Now it's your turn to join the Langmeil family in the rustic charm of the Lineage room.
Old Vine Garden Launch 20th October | Old Vine Garden Launch 27th October
Summer Lunch 1st December
Click HERE to book.
We are coming to Brisbane on the 18th October.
Purchase your tickets

HERE

($153.70 includes booking fee)




---
Share the love and forward this email to a friend 😁