Click HERE to go to our Members only page

2018 Offspring Cabernet 6 pack


---
Cellar Door is open for tastings and occupancy is limited, so please book in advance to avoid disappointment. Call us on
08 8563 2595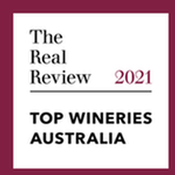 Hello
It's funny where a good bottle of wine and a few moments of quiet reflection can lead you. While there is no shortage of excellent wine available, particularly here in the Barossa, the moments available for quiet contemplation are often sadly lacking. Perhaps this is the price of modernity.
Born in the 1800s and recognised as the 'Mother of American modernism, artist Georgia O'Keeffe became particularly well known for her paintings of enlarged flowers. Later in life, when asked in an interview why she chose this subject matter, she replied, 'Nobody sees a flower really; it is so small. We haven't time, and to see takes time - like to have a friend takes time.' A beautiful and astute observation. It begs the question, just what gets missed in haste?
Would the notion of gravitation have come to the mind of Sir Isaac Newton had he not had time to sit 'in a contemplative mood in the shade of some apple trees'? Indeed, this forefather of scientific thought considered contemplative time an essential element of life, believing that 'Truth is the offspring of silence and meditation.'
How fitting that my muse for these musings should be a bottle of 2018 Offspring Cabernet Sauvignon. And what truth did I conclude from its consumption? That there is a certain truth in the wine itself. The skilful winemaker may coax out the various expressions from a grape, but ultimately mother nature calls the shots. Wine is always an expression of the geography, climate and season from whence it came, and it carries a signature that, to the discerning drinker, cannot be forged. The Offspring's deep crimson and purple hues, juicy blueberry and blackcurrant fruit, sweet spice and a savoury edge epitomise Barossa vintage 2018, and six bottles delivered to your door for $99.95 provides an ideal opportunity for you to contemplate your own truths quietly. Click HERE to access the Special Offers page.
Speaking of offspring, and we are all someone's, Father's Day is only a few weeks away. If considering wine as a gift, you may wish to peruse the offers page for ideas. A few rare and exclusives are sure to impress, and remember that if you can't get out and about yourself, we can always arrange a DDD (Dad Direct Delivery).
Kind regards as always,
Jonathan Bitter
Cellar Door Manager
---
Access our Members Special Offers page HERE. The Special Offers page is only accessible using the link and is not visable when visiting our website.
---
---

Join us during the month of August for ...a little more Barossa...! There's over 70 events across the Barossa and the full program can be viewed HERE
Langmeil will be showcasing the Freedom Experience with
Jonathan at the helm!
1 session each Fiday in August from 10am to 12.30pm. (Friday 6th August already SOLD OUT). Tickets still available for the 13th, 20th and 27th August. Book your ticket HERE
---