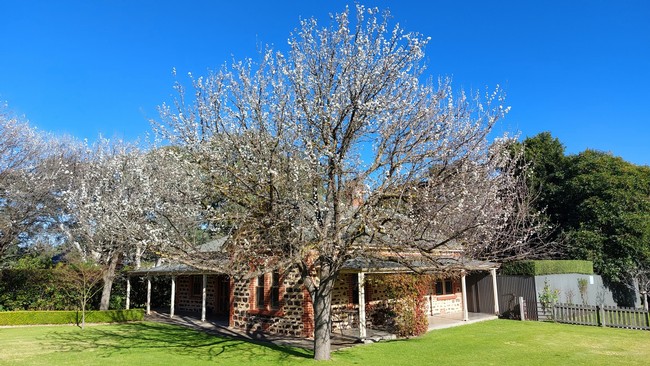 Manchurian Pear tree at Langmeil Winery - Photo taken today 15th August 2023

Hello
'The dragonflies may stand on grass that has been drenched by rain, but their presence is telling you that the dry season is starting.'
In her book Country of the Heart, this quote from anthropologist Deborah Bird Rose speaks of the intimate understanding indigenous people have of the land and its seasons. Rather than arbitrary dates on a calendar, it highlights the fluidity of the seasons and how, when directly reliant on the land (as we are in the wine industry), we must work to mother nature's queues.
The hectic business of our modern lives can often find us detached from the pulse of the land, but if we take the time to stop and think about it, all the signs are there. Subtle at first, the open fire in the cellar door dying of neglect because the need to throw on another log is less apparent, swallows trying to race you through the warehouse door as they investigate prospective nesting sites and swelling buds along the vine canes indicating that their sap is beginning to flow again. Yes, spring is underway here at Langmeil Winery!
Of course, as alluded to in the quote, the change of seasons can bring vagaries, particularly spring, which can have us experience four seasons in one day, an added challenge to selecting appropriate wines. As the lengthening hours of sunlight draw us outdoors, a refreshing rosé may suit al fresco dining with family and friends, while a crisp white would be right at home with a dietary shift to perhaps seafood and fresh spring salads. In contrast, the occasional lapse back into winter would be the perfect opportunity to enjoy a roast of spring lamb washed down with a glass of red. Tough decisions, I know, so this week, we've put together a seasonally appropriate selection to cover most eventualities!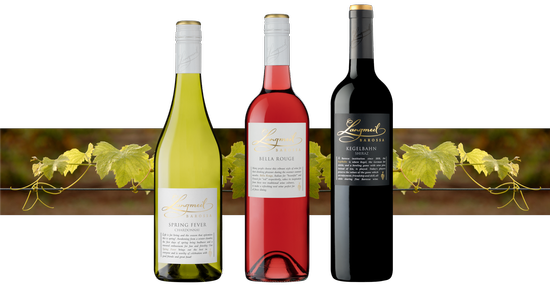 Incidentally, if able and the idea of Langmeil, in conjunction with chef Peter Clarke of Vintners Bar & Grill, creating a spring food and wine menu for you sounds appealing; you may like to join us for the first of our Spring Long Table Lunch on September 1st. Click HERE for more details on the lunch.
Get in sync with the season,
Jonathan Bitter
Cellar Door Manager
---
Father's Day - Sunday September 1st
~ What best describes your dad? ~
Click on an image above to go to the page.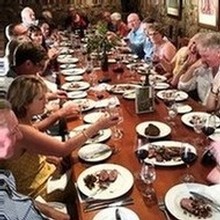 The Langmeil Long Table Lunch series
is back on!
We are kicking off with our Spring Celebration and there's some seats still available. It's your time to join the Langmeil family in the rustic charm of the Lineage room.
Spring Lunch 1st September | Old Vine Garden Launch 20th October
Old Vine Garden Launch 27th October | Summer Lunch 1st December
Click HERE to book.
---
Our
FELLOWSHIP OF FOLLOWERS
Seasonal and Zealous Wine Club members will be recieving their packs in September. If you would like more information about our wine club options click HERE or reply to this email.

If you are an existing member, you can update your details by logging in to your account, or reply to this email and we will contact you.
---
Share the love and forward this email to a friend 😁