to access the Members only Special Offer page
---
LANGMEIL
WINE DINNER
Seafire on the Marina
at Glenelg.
Wednesday 24th August
6:30 pm
$150 ticket

---

All our large format bottles are available to purchase from our website in the on-line shop.
These are our 1.5Ltr Magnums, 3Ltr Double Magnums and 6Ltr Imperials for our Old Vine Garden Collection wines and the Valley Floor. It also includes back vintages.




---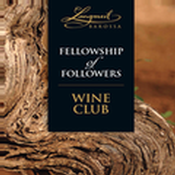 September will mark the Spring Wine Club despatch for our Zealous and Seasonal Wine Club members.
Please let us know if you have changed your address or credit card details, or log in and up-date your details on-line

Hello
'Flexibility comes from having multiple choices; wisdom comes from having multiple perspectives'
Robert Dilts
Having extolled the virtues of red wines and fireplaces in my last email in the interest of balance, I thought it is only fitting to give some consideration to alternatives. While we may love nothing more than cosying up with a glass of shiraz, red is by no means the only choice for winter wines. Judicious consideration of serving temperature and food pairing may find a glass of white to be a surprisingly attractive cool weather option.
Instinctively we tend to steer away from white wines during winter because of the chill factor. However, it's a common misconception that all white wines should be served straight from the fridge. In Australia, that's a temperature of around 3°C. Indeed, many will taste better and truer to type when consumed at about 12°C. So, the first tip, try taking your bottle out of the fridge about half an hour before drinking. Second and equally important is the food pairing. Dry whites are a worthy partner for heavier foods typically served in winter, like a roast, mornay or chowder, as the higher acidity can stand up to their richness without overpowering it. Likewise, a well-textured, fuller flavoured white can come alive with savoury foods like mushrooms or meat. A little higher alcohol can help here too.
A couple of Langmeil Winery whites will fit the bill nicely. Originally from Germany, a cold weather country with a rich, hearty diet, Riesling exemplifies the ideal winter white. Our recently released 2022 Wattle Brae boasts a fresh and lively palate of lime and Granny Smith apples, with a zingy mouth feel and outstanding balance. It pairs beautifully with spicy Asian foods while equally at home with a hearty, traditional German dish like bockwurst sausage and sauerkraut. Suppose you think of crisp crackling-covered roast pork or a soul-comforting chowder. In that case, the hints of nutty and creamy barrel-ferment character balanced with a zesty finish furnish the High Road Chardonnay with the perfect texture to match.
If tempted to test the waters of winter white or just keen to restock with the new vintages, follow the link HERE to our offers page. (For those that can't make the change, there's a cheeky red available too.)
Let the wisdom flow,
Jonathan Bitter
Cellar Door Manager
---
Cellar Door tasting is a seated experience

As seating is limited please pre-book your visit to our Cellar Door to avoid disappointment on arrival. Call us on 08 8563 2595 to book, and you might like to book in for one of these experences:-
Hosted by Jonathan and includes a tour
and tasting. $150 per person.
Allow up to 3 hours.




Hosted in the Freedom Room by our
experienced staff. $50 per person.
Allow an hour