to access the Members only Special Offer page
---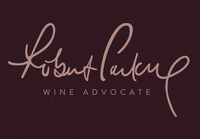 And here's some Parker points to share with you!
2019 Pure Eden - 96 points
2019 The Freedom - 95 points
2019 Orphan Bank - 93 points
2019 Hallowed Ground - 93 points
2019 Valley Floor - 91 points
Erin Larkin of the Wine Advocate said:-
"The fruit in Barossa makes it one of the most exciting regions on earth for Shiraz."
---
VINTAGE ROLLOVERS
We have rolled over onto our 2019 Jackaman's Cabernet Sauvignon.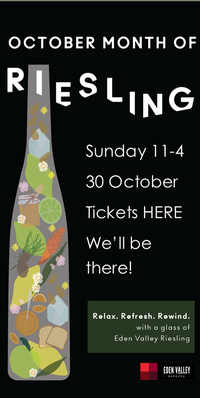 ---

All our large format bottles are available in our online shop.
There are 1.5Ltr Magnums, 3Ltr Double Magnums and 6Ltr Imperials from our Old Vine Garden Collection and Valley Floor Shiraz, including back vintages.



Hello //FirstName//
'There is no black-and-white situation. It's all part of life. Highs, lows, middles.'
Van Morrison
Following the thread from our last email, the 1,169 square kilometre Barossa GI zone hosts a multitude of geographic variations, and a skilled winemaker must develop the ability to interpret and understand them. Of these, an essential yet lesser-known nuance is the concept of diurnal temperature variation, more descriptively referred to as diurnal shift or swing. The diurnal range is the difference between day and night temperatures in the vineyard, the gap between the highest and lowest temperature. It can have significant implications for wine quality, structure and balance and is one of the reasons why vineyards in warm climates may still produce fresh, aromatic wines.
Significant diurnal shifts often occur in regions of higher elevation, locally exemplified by the Eden Valley GI. Up to 400 metres above the lowest point on the Barossa Valley floor, temperatures can be 4°C cooler during the day but as much as 8°C lower on a clear night. So, what does this mean from a winemaking perspective? (Warning, here comes the science bit - concentrate!) Via photosynthesis, daytime heat fosters sugar development in grapes which can underwrite opulent fruit-driven characters. Cool nights help a vine recover, resulting in the berries retaining acidity, preserving aromas and freshness. It's no coincidence that the Pure Eden Shiraz, Wattle Brae Riesling and High Road Chardonnay, all hailing from our Eden Valley vineyard, regularly capture the attention of respected critics. Joe Czerwinski of Robert Parker Wine Advocate awarded the 2018 Pure Eden Shiraz 96 points calling it 'a knockout' and 'a terrific example of Eden Valley Shiraz'.
If you are keen to experience the shift for yourself, follow the link HERE to sample the fruits from our Garden of Eden.
Prepare to be tempted,
Jonathan Bitter
Cellar Door Manager
---
The Old Vine Gardeners Club
A once a year investment. With just one delivery in October the Old Vine Gardeners Club gives you the opportunity to receive a boxed pack which includes one each of the Old Vine Garden wines (you can choose to receive two packs if you wish.
The Old Vine Gardeners pack will be the only way to ensure an allocation of these wines with a minimum of 10% off and free delivery. Old Vine Gardeners will also enjoy a 10% discount and free delivery on all purchases on-line and in cellar door, winery updates, and invitations to Langmeil Winery events Australia-wide. Members can also enjoy all limited release and 'not available for tasting' wines (by appointment only).
---
OUR CELLAR DOOR TASTING IS A SEATED EXPERIENCE

As seating is limited, please pre-book your Cellar Door visit to avoid disappointment on arrival. Call us on 08 8563 2595 to book, and you might like to book in for one of these experences:-
Hosted by Jonathan and includes a tour
and tasting. $150 per person.
Allow up to 3 hours.

Hosted in the Freedom Room by our
experienced staff. $50 per person.
Allow an hour