History ~ 1843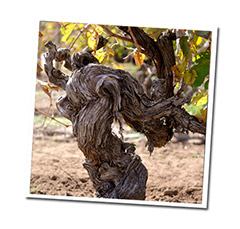 Christian immediately established a smithy, began farming and, in the years that followed, built a bakery, a cobbler's shop, a butcher's shop and the first well, which became the trading centre of the village.
The main roadway to Kapunda and Burra, important copper mining towns, passed by the village and many travellers stopped to water their horses and gather provisions before continuing their journeys.
Christian planted his first acre of vines on the estate. The variety was Shiraz and the vines are still producing fruit today. Auricht's old vineyard is the source of Langmeil Winery's single vineyard Shiraz. This rare wine commemorates the pioneering spirit of the first settlers and, because of their willingness to endure so much hardship for the right to keep their faith, it has been named The Freedom 1843 Shiraz. The vineyard is believed to be one of the oldest known surviving Shiraz vineyards in the world.
---