Click HERE to go to our Members only Special Offer page
We have a range of new and previous offers for you!
---
What I'm drinking now...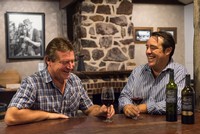 Paul has been reflecting on the wines he is enjoying currently as his eldest daughter, Mackenzie, has just turned 13, and naturally, his thoughts turned to the 2008s, her birth year wines.
He tasted through the Old Vine Garden Collection and Village Wines, which all look good; however, the Valley Floor Shiraz, which still sells for around $30, is singing. It shows you don't have to spend big bucks for cellar-worthy wines.
The Jackaman's Cabernet Sauvignon has also stood the test of time. Despite Shiraz being Barossa's trump card, we shouldn't forget the transition to dry reds was inspired by Max Schubert and Cyril Henschke's emulation of Bordeaux's age-worthy wines. While we have refined the style over the years, it demonstrates Barossa Cabernet is still a bottle of wine to treasure.
---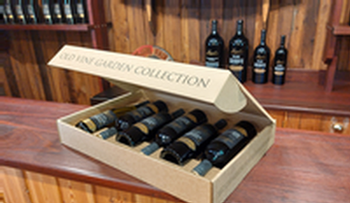 Our Old Vine Gardeners Wine Club members will be receiving their packs in the mail next week.
The Old Vine Gardeners Wine Club is the only way to secure an allocation of The Freedom 1843 Shiraz.
Click HERE for more details on our wine club options.
A bottle of white, a bottle of red
Perhaps a bottle of rosé instead
We'll get a table near the street
In our old familiar place
You and I, face to face
Scenes from an Italian restaurant – Billy Joel
Hello //FirstName//
When Billy Joel penned these lyrics in 1977, could he have predicted the end of COVID lockdowns in 2021? He was most certainly conscious of the human need for intimacy, as the last two years' events have highlighted to us all. We are undeniably a gregarious species, creators of culture and customs that bring us together, not least of which is the approaching yuletide. While Christmas is ostensibly a Christian celebration of the birth of Jesus, we find similar historical rituals and customs in other cultures, too. The term yuletide comes from the Germanic-Scandinavian tradition, Yule, a winter festival where the Norse god Odin, travelling on his eight-legged white horse, left small gifts for each household. At the same time, ancient Rome's Saturnalia celebrations emphasised sharing food and drink, spending time with loved ones, and exchanging gifts during the Northern Hemisphere's winter season.
Christmas celebrations have evolved here and are better suited to the Southern Hemisphere's warmer summer months. The turkey and ham may still grace the Christmas table but are just as likely to have made way for seafood or a barbecue. As much as I still love Christmas pud (with brandy custard), my dear wife always ensures the presence of a pavlova topped with lashings of summer fruits and freshly whipped cream.
No matter how or why celebrated, the common thread is a time for merriment and sharing, especially with food and wine. To this end, you may follow the link to a Christmas selection we've put together in an attempt to cover the gamut of individual taste and gastronomic suitability. Amongst the range, you'll find two recent trophy-winning whites. I draw your particular attention to the Three Gardens Viognier Marsanne Roussanne 2020 for the added reason that there are only 16 six-packs remaining, so get in early to avoid disappointment. Speaking of which, please keep in mind that Christmas is just seven weeks away and allowing for the vast volumes Australia Post are dealing with at the moment; we encourage you to place any orders sooner rather than later.
Something old or something new? A gift or for you? Sparkling or still? White, red or rosé instead, we hope to share in your familiar place and that you can be with your loved ones, face to face.
I wish you a very merry Christmas on behalf of us all at Langmeil Winery,
Jonathan Bitter
Cellar Door Manager
---
When planning your next visit to Langmeil book in for the




Old Vine Garden Experience
The Old Vine Garden Experience is your opportunity to taste Langmeil Winery's Old Vine Garden Collection in the privacy of the Freedom Room with Riedel grape variety-specific glassware. Hosted by our knowledgeable staff, please allow up to an hour.
$50 per person and bookings by 08 8563 2595. More details and ticket purchase HERE. Limited to 4 people unless by prior arrangement.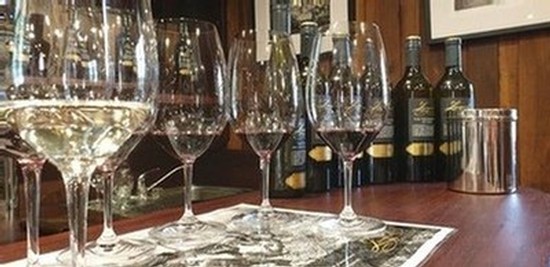 ---