Click HERE to go to our Members only Special Offer page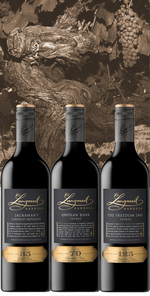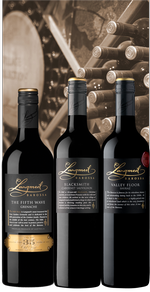 'I love everything that is old; old friends, old times,
old manners, old books, old wines.'
- Oliver Goldsmith (Irish novelist, playwright and poet)
Hello
In addition to wine, I have a love of books. Over time I've inadvertently created a personal Christmas tradition of seeking out one old hard to come by and often out of print book for summer holiday reading. Their antiquity has much to offer. They are a window on the past, offering insights and perspectives of times and events not experienced firsthand or perhaps relegated to seldom recalled memory. Last Christmas, I came up blank in my annual quest, so a few days off in January found me searching my bookshelf of old gems for a reread. What a genuinely layered joy that proved to be. There was delight to be had in the prose itself, time travel to when and where I first purchased the book, and the fascinating revelation of how my tastes, interpretations and perceptions have changed over time.
It is for all the same reasons I love to open an older bottle of wine. They are true time capsules, capturing the seasonal vagaries of their vintage along with the thoughts, skills and penchants of the winemaker who created them. They, too, have the power to transport us to that special time and place where we first encountered them and reveal much about the development of our sensory appreciation, not to mention the added advantage of bottle maturation. With this in mind, we are delighted to be able to offer you a number of our 2012 Old Vine Garden and 2015 Village 'publications'. Both are superb vintages of great flavour, colour and intensity; please follow the link to peruse the Langmeil Winery Athenaeum.
A trashy novel can be fun and may never amount to anything more, but a well-crafted book can engage the reader upon release and become a classic over time!
Immerse yourself.
Your humble librarian,
Jonathan Bitter
Cellar Door Manager