Room to Read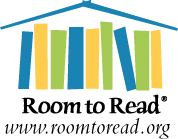 Langmeil launched its own 'Room to Read' campaign in 2009 - driven by Langmeil CEO, Amy Heinicke and Cellar Door Manager, Jonathan Bitter.
"It was an easy decision for us as a charity to get behind. They provide resources to educate children who want to learn. It was disturbing to hear that over 300 million children don't get up and go to school in the morning, and not by choice. We have always supported local Barossa and SA charities which we will continue to do, but we are a global company and wanted to get behind a global cause," explains Amy.
Since its foundation in 2000, Room to Read has built over 1,900 schools and created more than 17,000 libraries, donated around 15 million children's books and endowed long-term scholarships for more than 31,000 girls. In 9 developing countries, a school is built every 36 hours and a library every 4 hours through Room to Read.
Initially Langmeil chose to print a book to benefit the children in Sri Lanka, as Langmeil has previously sold wine in the country. The Cellar Door team has organized a 27-litre wine bottle where, conveniently, a gold coin can fit in the neck! "Our goal is to fill the bottle annually," says Jon. "We can build four libraries and print 10,000 books which would impact over 15,000 children. A mere $1 prints one book! The Barossa attracts over 1 million tourists a year, could you imagine what we could accomplish if everyone put in a gold coin?"
To kick start the campaign, Commonwealth Bank donated $100 of gold coins to get the process rolling, followed by the overwhelming generosity of the Old Vine Parents. "One of our loyal customers jumped up and put in a $100 note so we had a great start to the launch," says Jon. Anyone who visits Cellar Door can make a gold coin donation and more importantly, they will be putting a book in the hands of a child!
In 2014 Langmeil established a library in the village of Marpak (46km NW of Kathmandu) in Nepal.
To make a donation, please pay a visit to Langmeil Cellar Door. For more information, please call Jonathan Bitter on (08) 8563 2595 or visit the 'Room to Read' website www.roomtoread.org