Winemaking
Our Chief Winemaker Paul Lindner (right) and Winemaker Tyson Bitter (left), aim to produce world class wines using Langmeil's own individual style while taking advantage of the distinctive hallmarks of the Barossa. We ensure that all our vineyard sources offer variety as well as the highest quality.
Techniques and philosophies
Paul has a passion for utilizing old world and new world technology, minimal handling and filtration techniques, to ensure the full potential of the fruit is captured, resulting in fruit driven wines with subtle complexity. These techniques help to capture the special characteristics of each variety of grape and the subtleties derived from the different soils of individual vineyards.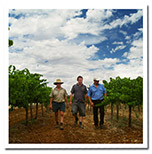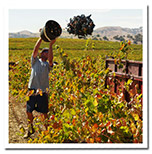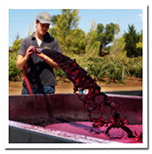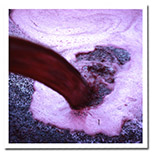 As vintage approaches Paul checks the fruit in the vineyards personally to ensure each parcel reaches its optimum quality. The grapes are then hand picked and delivered to the winery and gently worked through the de-stemmer before being transferred to an open fermenter. The juice is pumped over twice a day for seven days to extract, homogenize and regulate temperature before draining and loading the basket press by shovel. The skins are then gently pressed for approximately 20 hours to retrieve more of the essence of the grape. This juice is then blended with the juice collected earlier. After the wine has completed its malolactic ferment, it is matured in new and seasoned American and French oak barrels for 12 to 24 months prior to bottling. Langmeil does not fine its wine and uses only minimal to no filtration during all stages of wine production to guarantee its quality and longevity.